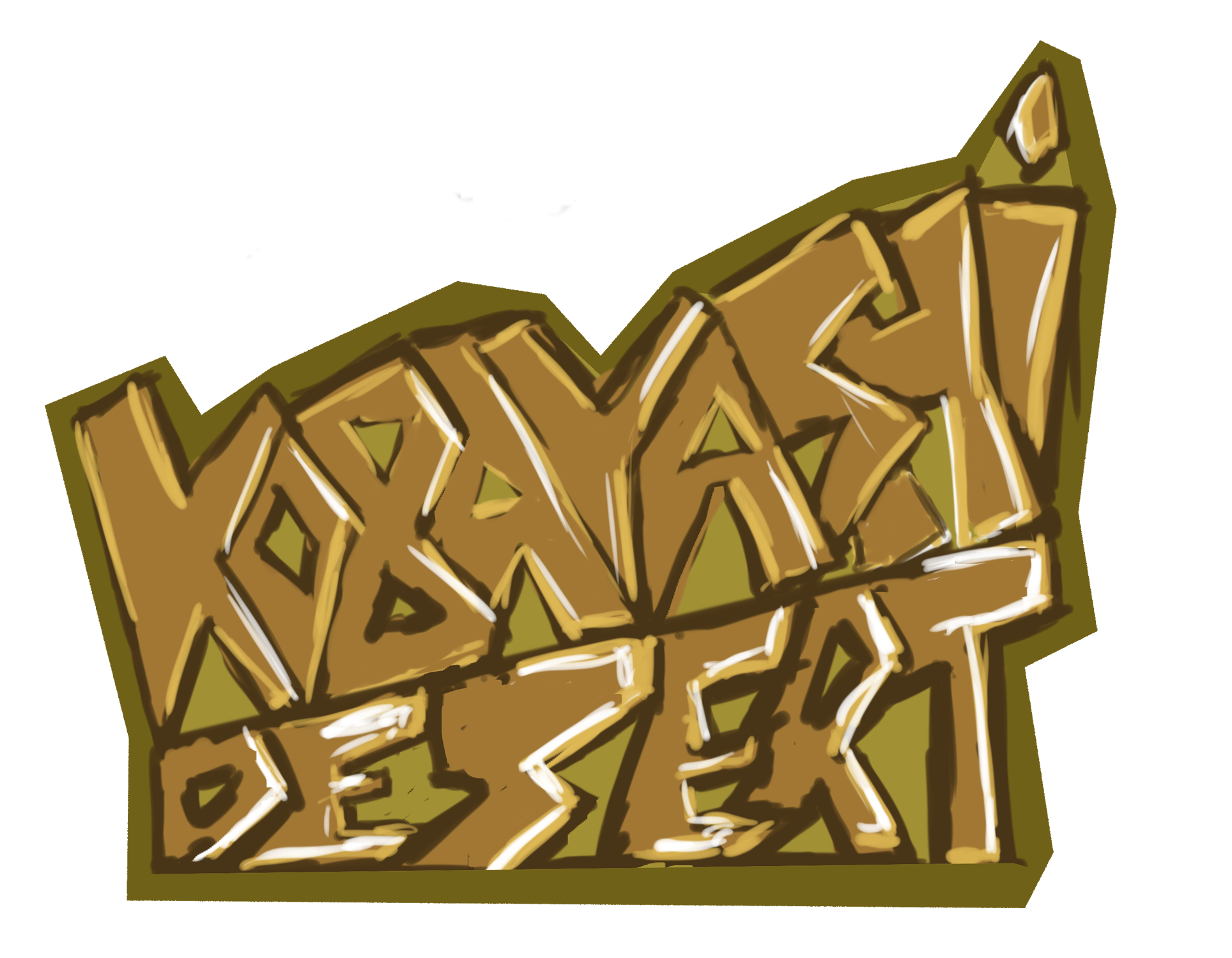 Kobayashi Desert
A downloadable game for Windows
Desert, aliens and polar bears!

Welcome to Kobayashi Desert!

You are an inuit lost in an unusual and surreal desert. Gather resources to survive, meet different foes and companions... and beware the snakes!
This game has been created during a game jam, and it was inspired by the themes 'desert' and 'this game hates you'. So in order to make things difficult (the game hates you after all...) very little information is provided to the player regarding controls, goals or character interactions. Everything is left for the player to explore, test and die!

---------------------------------------------------------------

"Desierto" y "Este juego te odia".
Para aplicar los conceptos sugeridos del jam, hemos basado nuestro juego en el desierto para llevar a continuación la parte de "Este juego te odia" ¡lo más lejos posible! El jugador no recibe pistas sobre lo que debe hacer para sobrevivir, o de que manera le pueden ayudar o perjudicar los distintos NPCs que se encuentra.

Además, aplicamos también el diversificador "Ni una palabra", con el propósito de causar al jugador una sensación de alienación y de "estar perdido".

Download
Click download now to get access to the following files: